Updates



Hey everyone! A couple of tiny Halloween updates, for anyone who hadn't yet noticed:


• Trick-or-Treat
You can still only go trick'r'treating once per day, but now it is now available on both Administrator and Moderator userpages.

• Ala-ween Town
We now have four games, as Ala-ween Town has been added since the original news post was made! Find it on the Survivors vs. Zombies page. You get 5 explore turns every half hour, and they will accumulate up to 30 turns.



Check out the previous news post for more information on our Halloween festivities, if you missed it!
That's all for the seasonal news, ghosts & ghouls; but though Samhain is drawing near, never fear! All our Halloween events will be running until Thursday, November 5th.






And now for the big news...
A Wild Marking Has Appeared!

That's right! Our winner of the Custom Marking Mix, Anchantal (#3598), has already decided on what new marking they want to grace the site! With artwork courtesy of our beautiful and talented site artist Maggots (#69), we are immensely pleased to present to everyone the new Shiba Inu marking: black: civet!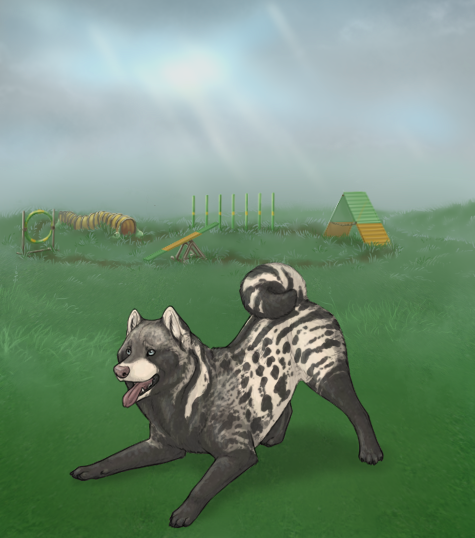 Shown here on a cream coat.

Check out this beauty in the Custom Tool today!
Posted by
Ehm (#93) on Oct 25, 2015