Christmas Dig!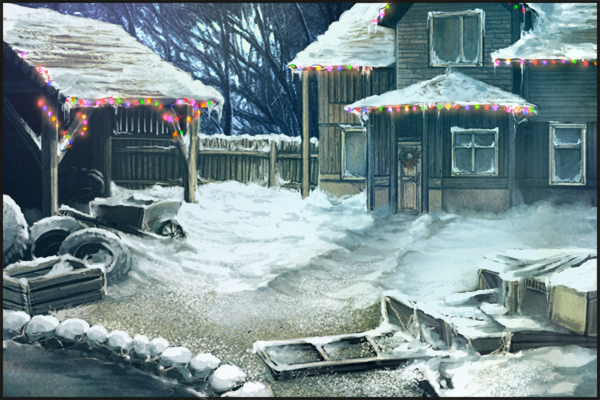 Well, better late than never! We're very sorry for the delay, everyone, but this game will be available for the rest of the month, as well as the first week of January. And we're doing things a little bit differently, since with all the work we've been doing on Great Danes, we didn't get to fit in lots of new Christmas items.
There are a few different findable items, but only 3 are brand new to the site, and only available via this game! Other than items, you also have a chance of digging up bits of cash!



We've made a lot of progress getting our old items updated for the Great Danes, but there's still much to be done! We're also working on some items for the Shiba Inu that fell through the cracks last time, so if you find something that doesn't work for Shibas, adults or puppies, please send a report to the Issue Hub!
Happy Holidays, Alacrites, and here's looking forward to a wonderful New Year! :D
Posted by
Carnivale (#6) on Dec 28, 2013
View All Replies
To tide you all over...
I want to just tell you all Happy Holidays from Alacrity Staff, and remind you how much we appreciate your presence here at Alacrity. We wouldn't be here at all without you guys, and it'd just be plain boring!

I'd also like to mention that we're needing more votes on the Top Web Games site, so if you love Alacrity, and want some free ala cash, visit Top Web Games via the link above the news, and vote for us! :D

Also, for those users who also are on Facebook, we have a Facebook Community Group just for you guys!
Please no ads, bashing, or harassing people - but feel free to post images of your favorite dogs, talk about anything and everything Ala related (and not), and just get to know your fellow Alacratians through social media. Heck, you might even see some Facebook-exclusive contests hosted by yours truly!
There is currently a post up asking about your favorite thing that occurred this holiday season - if you want to post on the Facebook post, feel free - but you can post here as well, if you'd prefer! We love hearing about what you guys are up to in the 'real world' (pah, what is that anyway?) and are happy to share in the excitement!


Posted by
Larthan (#8598) on Dec 28, 2013
Happy Holidays!
It's that time of year again, Alacrites! There's a chill in the air, lights strewn on trees, stores decorated from ceiling to floor in Christmasy galore!

But the spirit of this swiftly approaching holiday is all about giving. Whether it's a warm hug to someone who really needs it, that special gift your best friend or loved one has been pining for all year, or just a kind word to a passing stranger, take the opportunity this year just to give to others.
Of course, we'll make sure you can do so here, too!
Gift Giving
is up and running, with some of our favorite holiday items from the past. But don't worry, there will be new items to find as well, as soon as the Backyard Dig game and point shop are ready. So keep an eye out for those, and in the meantime spread some holiday cheer! You can give 5 gifts and open 1 per day! After the 25th, you can open them all!






As you all know, the art team has been working hard to get things ready for the Great Dane, so there won't be a bundle item this month. No matter what, Great Danes will get a holiday release, but our goal is to have everything updated for them before that date. There are tons of items on Alacrity, and all must be updated for new breeds, so it's a huge undertaking for us all. But even if we don't quite get it all in time, we very soon will after Great Danes join the ranks of our other fabulous breeds!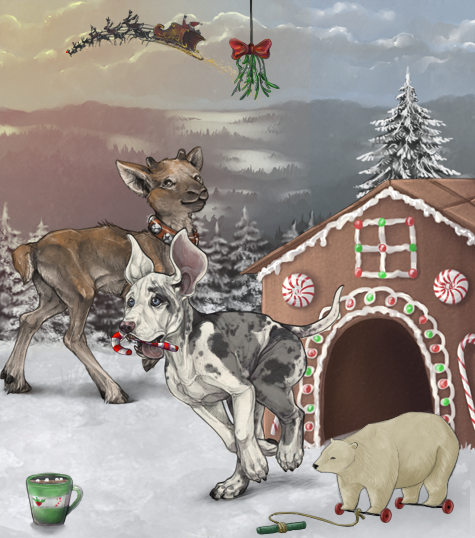 Thank you all so much for continuing to support Alacrity, and we hope you have a wonderful holiday! And don't forget to warm your bones with a nice hot cocoa!


Posted by
Carnivale (#6) on Dec 18, 2013