Wishlist


Barrel Collar
you own: 0.


Axanthic ball python
you own: 0.


Aviator Cap
you own: 0.
Profile Scribbles! [ x view all ]

(02-17-2014 at 3:59 PM)
Vincent Blue
thank you x3

---

(02-17-2014 at 3:55 PM)
Vincent Blue
http://i59.tinypic.com/xf2740.jpg this is murray

http://i61.tinypic.com/1es9zq.jpg my huskies

http://i58.tinypic.com/2a7hef6.jpg and this little husky boy.

---

(02-17-2014 at 3:43 PM)
Vincent Blue
I Can show you My dog's

I Have huskies, a Corgi and a Cat X3
Welcome!




Here at On The Brink Of Awesome Kennels we strive to breed the prettiest, high TP dogs available.




What We Offer


OTBOA Kennels offer several breeds. We specialize in; German Shepard's Australian Shepard's and Sheltie's. We are now working on a 100% clean line Dane Family.
Stud Services
All studs are maxed and the bitch is required to be as well. If the stud fee is too high for you, message me and we will try to work out a deal.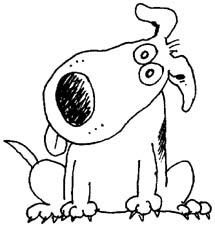 Check Out Love"s Shop! Many Rare Items! You Might Find Something That You Never Knew You Needed!

About Me

Hi There! My name is Monica i live in the middle of no-where USA ,with my fantastic partner Dana. (known as koifishy here) I am 21 years old and attend college for a Associates degree in Medical Assisting.I was a EMT-Basic for 2 years until a injury at my job left me unable to do the strenuous lifting needed for the job. Me and Koifishy are just good ol'fashioned nerdy people who love a good computer game and each other.


---
My Puppy-Dolly!

This Is my pit bull-collie mix named dolly, she showed up at my front door out of nowhere, she was emaciated with large, deep wounds on her neck where she must have been tied up tightly. i fell in love with her as soon as i laid eyes on her i took her in, fed her, tended to her wounds and gave her a good warm bath. She has a vibrant personality and does not pass a chance by to show you how goofy she is. This picture was taken to show her with her favorite Frisbee not because she would chase it, because she would put it in her mouth and flip it back on her neck and wear it around her neck!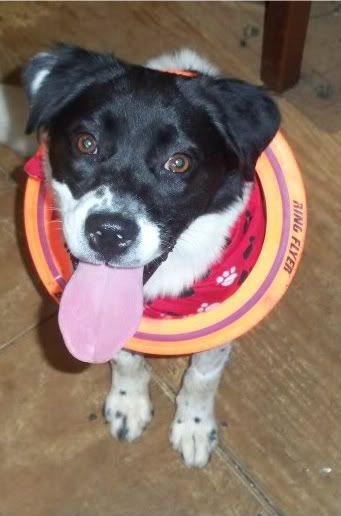 ---
Dogs Put Down: 0 | Dogs Died In Care: -1 | Training Sessions: 158
Dogs in ""

- in heat |

- up for auction |

- up for sale |

- up for bone sale |

- up for stud|

- pregnant dog
$$ For Sale $$:

Catahoula Cur Project:

♥Shetland Sheepdog ♥:

Halloween Project Pups:

♥German Shepherds♥:

Australian Shepards & Shelties :

In Training :
Account
Account Type: basic

User Records - [ x view more ]

09-5-2014 1:27 PM : 1 Zombie Goops were purchased from your user shop for $290.