Profile Scribbles! [ x view all ]

(12-16-2011 at 9:13 PM)
Eispiritu
Oh thank you for understanding! And Merry Christmas!

---

(12-16-2011 at 7:14 AM)
Eispiritu
Oh shoot >.< I totally forgot, I am so sorry but school has been so busy. I don't think I will be able to finish it :(

I am sorry, I did try to do it but school...ugh, I am so sorry I have to priortise school above this.

---

(11-28-2011 at 2:01 PM)
Aust
When you send me 10k, I'll send the dog
Hello, and Welcome! :)
PLEASE NOTE: I will not breed dogs that are not both maxed.
I will not sell a dog to anyone who I know breeds untrained dogs.
I want to breed dogs that are both high TP and good-looking.
I will rarely produce more than one litter of any particular cross.
If someone requests a breeding that I think will result in ugly or poorly performing dogs,
I will refuse the breeding request.
Please don't be offended - it's not personal.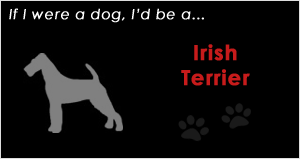 discover your dog breed @ quiz meme





Notes to self:
1. Lifelong Lockets for Fell and Chameleon?





Dogs Put Down: 2 | Dogs Died In Care: 0 | Training Sessions: 118

Dogs in "Saiorse's Toad Heaven"

- in heat |

- up for auction |

- up for sale |

- up for bone sale |

- up for stud|

- pregnant dog
In Stasis:

Old Friends:

For Sale:
Account
Account Type: basic

User Records - [ x view more ]

03-29-2018 11:57 PM : Happy Birthday The Wizard of Ears from Alacrity! You have received a Birthday Cake, which is now in your inventory!