Wishlist
Great Dane Breeder 2 #33216 wants for nothing!
Welcome to Great Dane Breeder 2 (#33216)'s profile.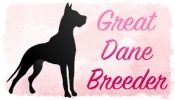 currently:
playing Alacrity!
Last Seen: 4:21 PM on 08-14-2023, played for 228 days
Offline
Side account:
you want my t.s? ihave 18 of them daily, read my page to see how it is done.
(02-9-2015 at 12:35 PM)

Hail To Zacky V
Thanks!
Thank you! I do like him so I might snatch him up in a few days, have to wait and see how my next litter that's on the way comes out.
Dogs Put Down: 0 | Dogs Died In Care: 1 | Training Sessions: 46
Dogs in "My Kennel"

- in heat |

- up for auction |

- up for sale |

- up for bone sale |

- up for stud|

- pregnant dog
kennels
Account
Account Type: basic