Profile Scribbles! [ x view all ]

(08-9-2011 at 12:32 PM)
Exotic Corgis
Clicked your eggs and hatchlings, mine are on my page if you'd like to click them! (:

---

(07-16-2011 at 2:10 PM)
Countess Mockery
Yep =P it it hehe

---

(07-16-2011 at 1:58 PM)
Countess Mockery
Cool =) I mainly play only Ala and EverQuest2 =P that's my world wide game hehehe


Username Origins is always an interesting thing to talk about right? Yus.

Went around the internet for quite a long time as RukiaGH, from Bleach, and the GH, from my initials. Why I used my initials, because I hate hate hate numbers in usernames (unless they are used cleverly mind). The whole wolves12345 thing really annoys me xD.

However, on sites where capitals in usernames are voided, my username became rukiagh, which really bugged me, as I then thought it looked weird.

So, went with it for about two years, until I decided to change my Bleach themed username to a Final Fantasy one! FF and Bleach are my lovers you see, however, with recent Bleach being stupid boring, FF took over as my preferred of the two since Aizen's disappointing defeat, lol xD.

I have a crazy luff for Lightning Farron, but obviously, Lightning as a username was used, lol. However, looking up Lightning's Romanji name, I fell in love with it xD. Raitoningu.

Seemed Raitoningu was used barely anywhere, so it became my username! :D However, for where Raitoningu was used (which, so far, has just been DeviantArt), my username is Raitoningu-Nokutisu. Nokutisu being Noctis Lucis Caelum's Romanji name. I luff him too, and I ship Lightis, so that was my backup! Tadaaaaaaa. Lol xD.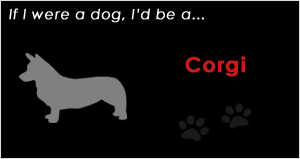 discover your dog breed @ quiz meme

Take the Magic: The Gathering 'What Color Are You?' Quiz.



*Interesting Note*
All my dogs are named after beers, aren't I clever? xD
Dogs Put Down: 0 | Dogs Died In Care: 0 | Training Sessions: 12
Dogs in "My Kennel"

- in heat |

- up for auction |

- up for sale |

- up for bone sale |

- up for stud|

- pregnant dog
Account
Account Type: basic