Art contest!
Started By
Hello all! I have recently decided that I would like to hold an art contest! The theme of this contest is going to be my favorite dog on alacrity, Soap the borzoi!
LINK TO SOAP!
the requirements are:
1. The drawing must be of soap the borzoi. (If art submitted does not resemble soap in any way I may decline it as an entry)
2. You are allowed to submit up to 3 entires!
3. All art must be submitted before
October 14th
. After this day I will no longer be accepting entires.
4. To submit your art, just either comment a picture of the art below or comment a link to the art. (If for some reason you can't do that, PM me and we can work something out :)
5. Any and all art styles are welcome! :D I want variety! I would prefer it if he was colored but it's fine if you cant! =)
6. Art must follow all of the alacrity rules.
The prizes!
1st place: 1 custom dog of your making! (Up to 18 bones) and 1 free commission.
2nd place: 10 bones, 1 magical dog biscuit, and 1 free commission.
3rd place: 5 bones, and a free commission.
4th place: 1 magical dog biscuit, 10k ala cash, and a free commission.
Other entries will receive the following per account:
1 free commission, and 20k ala cash.
WINNERS:
1st place: B (#46592)
2nd place: 9blue93 (#46457)
3rd place: SeaShark12 (#46480) (pixel art)
4th place: Tigertones1 (#46423)
5th place: SeaShark12 (#46480) (digital)
---

9blue93 (#46457)
10-3-2020 at 8:31 PM
Working on it!<br /> Finished! Here's the <a href="https://cdn.discordapp.com/attachments/747602868739244053/762464819223199754/Scan_20201004_5.png">link</a>
edit history
2020-10-04 17:04:29 by #46457
---
B (#46592)
09-18-2020 at 2:37 PM
I created a cartoon oil painting of Soap! I included his name, which can be removed if you prefer. Thanks :)<br /> <br /> https://www.linkpicture.com/q/IMG_2098.png
---
B (#46592)
09-18-2020 at 9:32 AM
Will be entering soon! :)
---
Tigertones1 (#46423)
09-4-2020 at 11:42 AM
I'll join! 8D<br /> <br /> Here it is.<br /> https://www.pixilart.com/art/soap-pixel-art-c2f90ae1a848bfe
edit history
2020-10-08 14:43:38 by #46423
2020-09-08 08:51:59 by #46423
---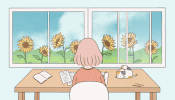 sunflower (#31652)
09-2-2020 at 8:22 PM
Willjoin soon c:
edit history
2020-09-02 20:22:25 by #31652
---
SeaShark12 (#46480)
08-30-2020 at 10:21 AM
Here you go! I've made a pixel art of ~Soap~<br /> <br /> https://www.pixilart.com/art/soap-112a95786150c87<br /> <br /> Edit: Here's another digital artwork I made on Krita. https://www.deviantart.com/pixelshark12/art/Soap-857834016
edit history
2020-10-11 20:20:21 by #46480
---