Wishlist

Scholar Collar
you own: 0.

Chase the Great Dane Puppy
you own: 0.
Welcome to Great Dane Breeder (#33215)'s profile.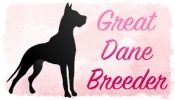 currently:
Welcome to my Profile!
Last Seen: 6:19 PM on 11-1-2023, played for 529 days
Offline




Side account:
(10-15-2017 at 3:20 PM)

⌇ Jedi Kennels ⌇
whats your CS username
(04-15-2015 at 12:20 PM)

♥Sнσятιι JJ♥
What's the least for your CA?
(03-31-2015 at 6:37 PM)


SteamPoweredLabRat
I don't know. I've never used a CAM before. You should ask in the issue hub. They're your best bet.
Dogs Put Down: 0 | Dogs Died In Care: 32 | Training Sessions: 100
Dogs in "Great Dane Breeder Kennels"

- in heat |

- up for auction |

- up for sale |

- up for bone sale |

- up for stud|

- pregnant dog
kennels
Account
Account Type: basic

User Records - [ x view more ]

12-1-2023 11:57 PM : Your dog ★ GDBs Sasha {T} ★ and its companion the Confused Stork brought you a(n) Clouds Background.
12-1-2023 11:57 PM : Received a Shop Reader from the merchant perk
11-15-2023 11:59 PM : Your dog ★ GDBs Sasha {T} ★ and its companion the Confused Stork brought you a(n) Deinonychus.
11-15-2023 11:58 PM : Received a Shop Reader from the merchant perk
11-1-2023 11:57 PM : Your dog ★ GDBs Sasha {T} ★ and its companion the Confused Stork brought you a(n) Clouds Background.
11-1-2023 11:57 PM : Received a Shop Reader from the merchant perk
10-15-2023 11:57 PM : Your dog ★ GDBs Sasha {T} ★ and its companion the Confused Stork brought you a(n) Nurse Log.
10-15-2023 11:57 PM : Received a Shop Reader from the merchant perk