Wishlist

Unicorn
you own: 0.
you own: 29.
you own: 29.
Welcome to Prince of Chaos (#40950)'s profile.
currently:
~doin what i was told not to~
Last Seen: on , played for 95 days
Offline
Side account:
(02-24-2020 at 3:01 PM)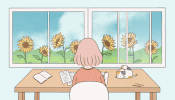 sunflower
-Do not remove-
(02-24-2020 at 3:01 PM)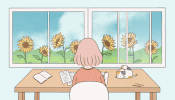 sunflower
Meet my new child :D
I love them (Owns by Furvilla)
(01-18-2017 at 9:40 AM)

Jay Black
Of course I do.
Online friends are like family to me.
What am I doing?
I breed and sell German Shepherd puppies!!! If you have chep studs please notify me

-- Who I am --

I am about to be a young adult. I live in the USA and i am a FEMALE! I am in love with my boy friend, Joshua so please dont hit on me lol jk. I love animals,expecily horses and wolves.
-- BOX --

I do not own my background picture, i simply found it on google, if there is a problem with it PLEASE just tell me

Dogs Put Down: 0 | Dogs Died In Care: 0 | Training Sessions: 12
Dogs in "House of Chaos"

- in heat |

- up for auction |

- up for sale |

- up for bone sale |

- up for stud|

- pregnant dog
kennels
Account
Account Type: frozen