Wishlist

Baby Griffin
you own: 3.

African Wild Dog
you own: 0.

Black Fawn
you own: 0.
Welcome to Falloutatthedisco (#44032)'s profile.
currently:
playing Alacrity!
Last Seen: 10:55 AM on 02-24-2018, played for 42 days
Offline
Side account:
(12-16-2017 at 2:44 PM)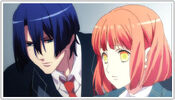 Molam (Chibi Nyanko)


(newbie helper)

Hello Falloutatthedico and welcome to Alacrity!
Learning a new site can be confusing but we have many resources and information to help you out! Please be sure to give everything a read over and feel free to explore the site =).



Dogs Put Down: 0 | Dogs Died In Care: 0 | Training Sessions: 20
Dogs in "My Kennel"

- in heat |

- up for auction |

- up for sale |

- up for bone sale |

- up for stud|

- pregnant dog
kennels
Account
Account Type: basic